Quarter-million dollar conveyor belt will give skiers a lift up the hill
By Lee Juillerat for Ashland.news
Beginning downhill skiers and snowboarders will have an easier time learning and honing their skills when the Mt. Ashland Ski Area opens this winter.
The area will open a new learning center featuring a "magic carpet," a conveyor belt that will allow skiers to slide onto the belt and move up a portion of the hill while standing still.
"We welcome this new addition and must give a big thanks to the hard work of our amazing outdoor operations team and all of our gracious donors," the ski area's board of directors said in a news release. "We would especially like to thank the Sid and Karen Deboer Foundation for their matching grant that helped us bring this improvement to fruition. We look forward to giving our guests an easy and comfortable ride to the top of a new and improved learning center and creating skiers and riders for life."
The $250,000 fund-raising drive goal was met earlier this year in only three weeks. The "carpet" is expected to attract more beginners who might otherwise be intimidated by a rope tow.
Mt. Ashland Ski Area is on 7,532-foot Mount Ashland. It features 23 trails on 200 acres served by four lifts and, now, the "carpet." On average, the mountain receives over 300 inches of snow annually, with its season typically running from November or early December until mid-April. Half of the ski area terrain is rated as advanced, 35% as intermediate, and 15% as beginner.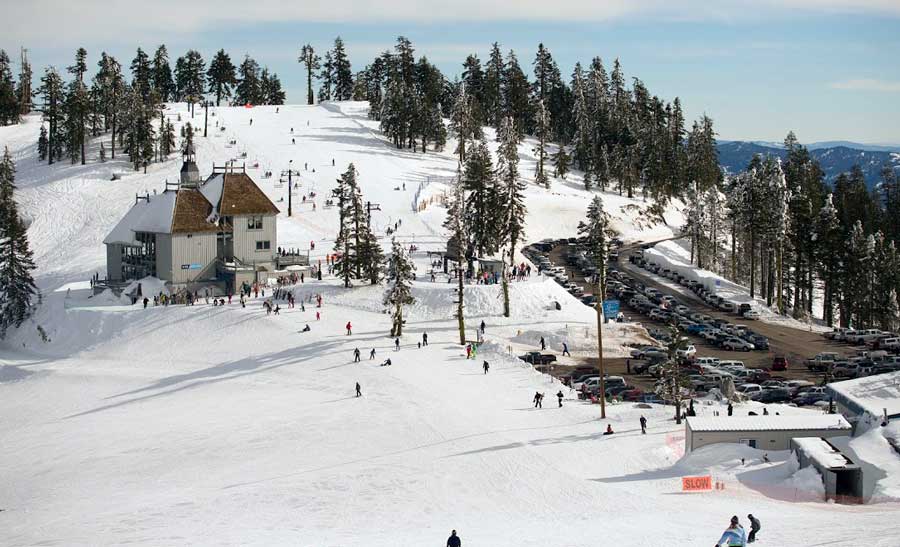 The area has been without a general manager since Hiram Towle resigned earlier this year after accepting a similar position at the Bridger Bowl Ski Area in Bozeman, Montana. "We're not in any hurry," a spokesperson for Mt. Ashland's board of directors, which met last week, said of replacing Towle.
The opening date for the 2022-2023 season remains weather dependent, but skiers and boarders are urged to purchase discounted season tickets. The annual fall season pass sale, which runs until Oct. 31, offers savings of up to $100, with prices of $499 for adults age 20-69 ($599 in season); $449 for teens 13-19 ($549); and $249 for youth 7 to 12 ($299). No discounts are being offered for $50 season passes for children up to 6 years old and seniors 70 and older.
In addition, season passholders are eligible for free tickets and discounts from other West Coast resorts, including Mt. Shasta Ski Park, Mt. Anthony, Eaglecrest, Bogus, Diamond Peak, Homewood, Hoodoo, Lee Canyon, Cooper, Snow King, and Snow Valley.
People who have purchased season passes can pick them up at Mt. Ashland's business office at 693 Washington St., in Ashland until the area opens.
Mt. Ashland, which was founded in 1963 as the Mt. Ashland Corporation, became a nonprofit in 1992. The area features 240 skiable acres and offers a ski school, rentals, and two restaurants. It is 22 miles from Ashland, 36 from Medford, 36 from Weed, 64 from Weed, 81 from Klamath Falls, 127 from Roseburg, 134 from Redding. It employs 130 to 150 people and has an annual budget of "just under" $3 million.
For more information, visit the website at mtashland.com or call 541-482-2897.
Email freelance writer Lee Juillerat at 337lee337@charter.net.