Frustrated by majority rule, Republican legislatures have been trying to make it more difficult for citizens to get measures on red state ballots
By Herbert Rothschild
In my Feb. 10 column "Democracy is a threat to the current Republican Party," I argued that Republicans know they can't prevail if the will of the majority is allowed to express itself at the ballot box. I ended the piece this way: "(J)ust about all the policies Republicans favor are minority positions. … Thus, among the many trends that began in the 1960s, our progress toward democracy is the overarching one that Republicans must reverse. They take that challenge with the utmost seriousness."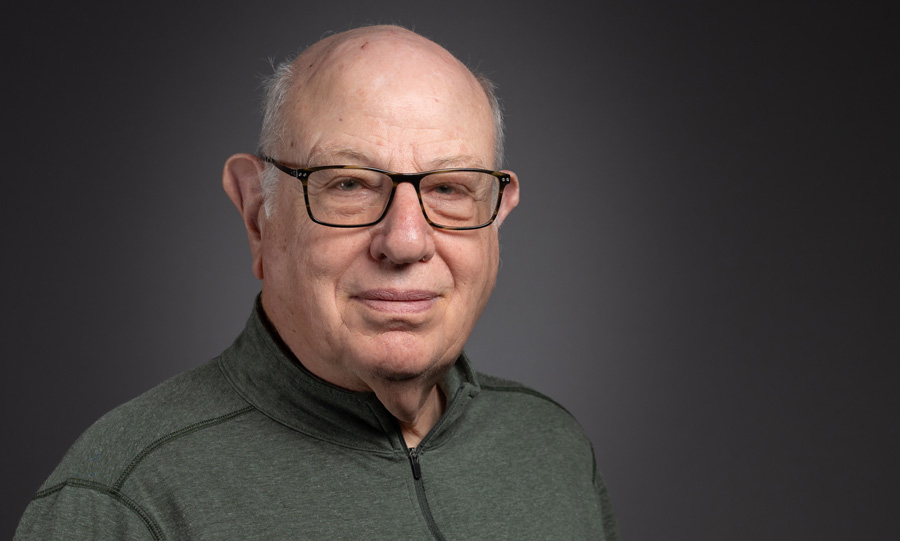 Thanks to our Founding Fathers' suspicion of majority rule, there are built-in anti-democratic structures on which Republicans can capitalize. One is the equal allotment of U.S. Senate seats to the 50 states no matter how gross the discrepancy in their populations. Another is the way we elect our president. Thus, both George W. Bush in 2000 and Donald Trump in 2016 won the presidency despite polling fewer votes than their Democratic opponents.
As if the complexity of the presidential election process as it is didn't provide sufficient opportunity to frustrate the will of the majority, Republicans lately have tried to shape it as an even handier means to that end. Trump's fake elector scheme wouldn't have been possible if presidential elections were decided by a direct national vote, as they are in other countries with a democratic form of government. And if a majority of the U.S. Supreme Court had agreed that the U.S. Constitution allows legislatures to set the rules for how federal elections are conducted in their states in disregard of state courts or even state constitutions, the scope for partisan election rigging would have expanded enormously.
That case, Moore v. Harper, was decided in June by a 6-3 majority, justices Clarence Thomas, Samuel Alito and Neil Gorsuch dissenting. Retired federal appellate court judge Michael Luttig, a highly respected conservative jurist who advised Mike Pence in advance of Jan. 6, 2021, that the vice president had no authority to reject state-certified slates of presidential electors, called Moore v. Harper "the single most important case on American democracy — and for American democracy — in the nation's history." It arose because the North Carolina Supreme Court, on which Democratic judges had a majority at the time, had declared that the congressional redistricting map that the Republican-dominated North Carolina General Assembly drew up after the 2020 census was an unconstitutional gerrymander. That decision provided a legal vehicle to claim that state legislatures had unfettered authority.
This claim was a bridge too far for three of the Republican-appointed Supreme Court justices (John Roberts, Brett Kavanaugh and Amy Coney Barrett) who had been voting with the others to uphold various attempts by state legislatures to advantage Republican voters and disadvantage Democrats. In a 6-3 vote, the court said the elections clause of the U.S. Constitution didn't shield state legislative decisions from state judicial review.
As far as federal judicial review goes, unfortunately, the court has largely abdicated its responsibility to protect democracy from assaults by state legislatures. In a 2019 decision named Rucho v. Common Cause, which arose out of a previous North Carolina gerrymander as well as one in Maryland, the court ruled 5-4 that federal courts had no jurisdiction over gerrymandering with partisan intent even though "such gerrymandering is 'incompatible with democratic principles.'" At least the Rucho decision reserved to the federal courts the authority to decide whether a redistricting scheme violates the 15th Amendment, which forbids denying the right to vote "on account of race, color, or previous condition of servitude," and the Voting Rights Act.
A more recent threat to Republican disregard of majority will has been policy making via ballot measures in states with Republican legislatures. In South Dakota, for example, last year voters approved measures to raise the minimum wage and expand Medicaid under the Affordable Care Act. Nebraskans also voted to raise the minimum wage, and Medicaid was expanded there, as well as in Idaho, Maine, Missouri, Oklahoma and Utah.
The ballot measures that have attracted most attention, though, are those opposing draconian restrictions on reproductive health and freedom in red states following last year's notorious Dobbs decision overturning the constitutional right to an abortion. First it was Kansas. In that instance, the Legislature had put on the ballot a measure that would remove any state constitutional limits to what the Legislature could enact, because the Kansas Supreme Court had previously struck down the most extreme provisions of a 2019 law. The measure was defeated 59% to 41%. Three months later, Kentucky voters defeated a similar proposal. Both states still significantly circumscribe abortion services, but the election results boded trouble for the party that has made anti-abortion a bedrock issue.
Because of these policy losses, Republican legislatures have been trying to make it more difficult for citizens to get measures on the ballot. In 2021, the Idaho Supreme Court struck down the state Legislature's effort to curb ballot measures. Early this year in Arkansas, voters defeated a similar legislative effort 60% to 40%. The most publicized attempt just got defeated in Ohio, 57% to 43%, thus assuring that a measure affirming reproductive freedom will be on its November ballot.
Then, of course, there's our own experience with Republican obstruction of democracy. Badly outnumbered in both chambers of the Oregon Legislature, Republican senators decided that since they couldn't get their way, they would get in the way. Undeterred by the popular will clearly expressed in the successful ballot measure designed to discourage walkouts like the one they staged in 2021, this year they walked out again, preventing a quorum to conduct business. Predictably, the senators who are barred from running for reelection because of at least 10 unexcused absences during the session are contending in a suit that the ballot measure we passed really doesn't apply to them. Like their national leader, they will accept only those outcomes that affirm their will.
Herbert Rothschild is an unpaid Ashland.news board member. Opinions expressed in columns represent the author's views and may or may not reflect those of Ashland.news. Email Rothschild at herbertrothschild6839@gmail.com.